About Us
The Abel Tasman Birdsong Trust / Te Poari Koro Tui launched as a charitable trust in 2007 with the vision that the forests and beaches of the Abel Tasman National Park are once again filled with the birdsong that awakens and delights visitors.
By working in partnership with tourism operators, the Department of Conservation, Project Janszoon and the community we are protecting and enhancing the biodiversity in order to improve the experience of visitors to the Abel Tasman National Park.
We utilise enthusiastic volunteers to undertake extensive predator control along the coast, plant and maintain native trees and manage the population restoration of some of New Zealand's precious native species such as the South Island Robin/Toutouwai and Saddleback/Tieke.
To restore and maintain the natural forest cover of the national park we have administered almost $1 million in grant money to remove wilding pines and control a large suite of weed species in the Abel Tasman. The dead standing trees on the skyline and in bush catchments symbolise the success of this highly visible work. Over time native trees will take their place and restore the integrity of the natural environment.
Our funding primarily comes from many generous commercial operators (link to supporters' page?) through the locally developed 'Birdsong Levy'. We also rely on donations through various sources to continue delivering our significant work.
Te Poari Koro Tui – Kia whakaoho te mauri o te Ata–hapara. Kia rongo, Kia Kite, Ki te reo koro tui o Te Tai tapu
Trustees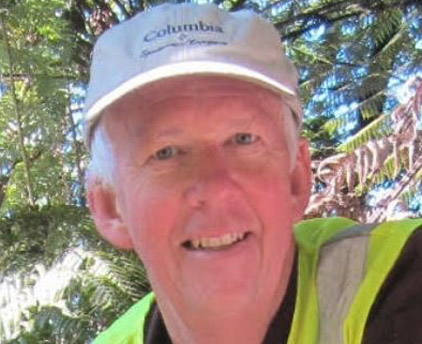 Alistair Sheat
Alistair has 20 years' experience as a research manager with Environmental Science and Research Ltd (ESR), managing water quality, community participation, and service science research teams. He has spent many years enjoying the natural beauty and experiences that the Park has to offer. He is an active member of our volunteer group.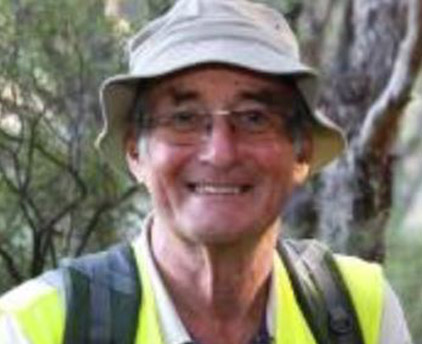 Allan Barker
Allan has a background in science and manufacturing with some acquired skills in management and financial control. He came to live in the region to enjoy the outdoor life and wants to see the park visitor experience continually improve. He is an active member of our volunteer group.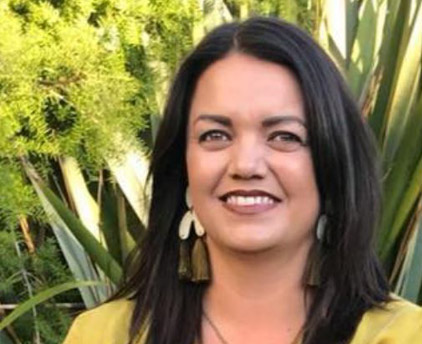 Aneika Young
Aneika Young is of Ngati Rarua and Te Atiawa descent from Motueka. She holds a BSc in Environmental Studies and Maori Resource Management and an MSc in Environmental Studies. Aneika is an environmental and ecological consultant for Tiakina Te Taiao Ltd. She is also an iwi representative on the Otuwhero Trust, Tasman Bay Working Group and Project Janszoon.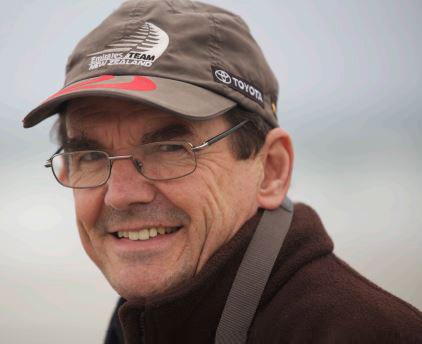 Bruce Whitwell
Bruce has a teaching and ICT background. He has a long family connection with both Apple Tree Bay and Torrent Bay and has a vested interest in the health of the park. He is an active member of our volunteer group.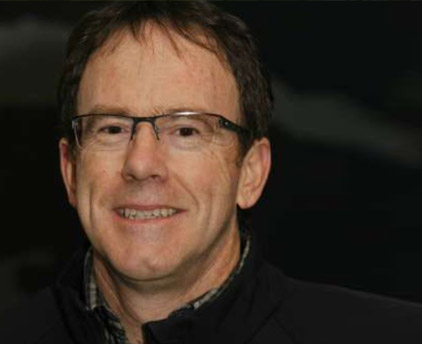 Darryl Wilson
Darryl is CEO of a family tourism business in the Park, and is one of 3 generations now involved in this. His family has been linked to the region since 1841.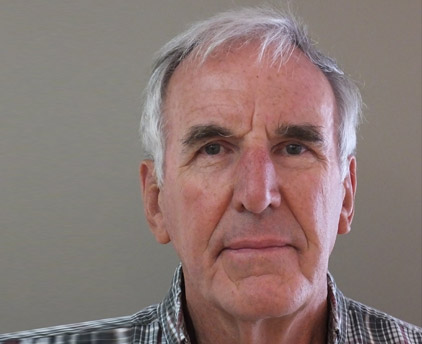 John Campbell
John is a retired Quality Systems Coordinator for 'The New Zealand Institute for Plant & Food Research Limited'. He has worked in many International aid projects over 40 years and is currently working in rural development through quality, safe and compliant commercial horticulture and science in Viet Nam and Kenya. He lives in Motueka and owns a family bach at Torrent Bay.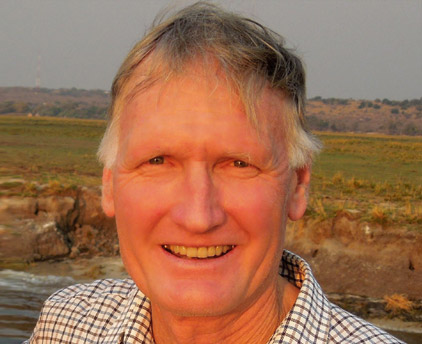 Kim McGlashen
Kim maintains an active involvement in companies involved with exporting, manufacturing and primary production. He brings to the Trust both commercial and governance experience. Kim is our current Chairman.
Stew Robertson
Stew holds a Diploma in Marine Studies and BSc in Biological Sciences. His company Abel Tasman Eco Tours focuses on the natural wonders of the park's ecosystems, while telling the amazing story of conservation in the Abel Tasman. He works with school groups and the local community on citizen science projects and marine clean–ups.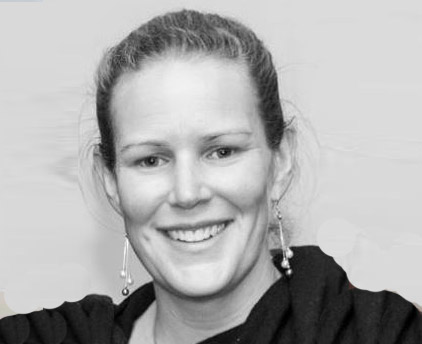 Abby Butler
Abby is currently the coordinator for the Trust. She holds a BSc in Zoology and has a background in conservation work.
All Trustees are volunteers with a passion for the Park and a commitment to its future.
Supporting Members
We acknowledge and thank the following businesses who contribute financially to the Abel Tasman Birdsong Trust (alphabetical order):
Full Members
Associate Members
Please support these businesses – look for the Birdsong logo!
Objectives
Our Objectives are:
To preserve native flora and fauna in Abel Tasman National Park.
To enhance the Park and its environs for recreation and enjoyment by residents and visitors now and in the future.
To promote the sustainable management of resources in the Park and its environs.
Vision
The forests and beaches of Abel Tasman are once again filled with the birdsong that awakens and delights visitors.
Kia whakaoho te mauri o te Ata-hapara. Kia rongo, Kia Kite, Ki te reo koro tui o Te Tai tapu
Frequently Asked Questions
Q: ISN'T THE ABEL TASMAN BIRDSONG TRUST DOING WHAT THE DEPARTMENT OF CONSERVATION SHOULD BE DOING?
A: DOC receives funding for biodiversity in New Zealand, but its goals can differ from those that local people would choose for local areas. For the Department, key habitats such as island sanctuaries, and endangered species like kiwi, kakapo, whio and Maui's dolphin, are top priorities.
Compared to other conservation areas, the Abel Tasman National Park (ATNP) – where habitats are already modified, and species are threatened locally but are not at risk of extinction – ranks quite low, and misses out on national funding. DOC lacks the resources needed here for vital projects, such as stoat control and reintroducing bird species. Even funds collected locally, such as concession and camping fees, belong to the national pool.
But with the Abel Tasman Birdsong Trust, we can raise funds locally and use them in local projects. The ATNP is a scenic gem, a playground for locals and visitors, but its wildlife is suffering. The birdsong that some of us remember is muted, and invasive weeds are spreading. The ATNP needs help to restore its health.
The Trust's funding is limited but we have the opportunity to use local enthusiasm, resources and expertise to address local priorities. Projects will be carefully screened, controlled and reviewed, and will be selected only if they show real conservation benefits and no other source of funding is available.
By working together – with tourism operators, DOC and the community in partnership – we can make some very big changes. We can bring back the birdsong that some of us remember, to awaken and delight future generations.
Q: WHAT ARE COMMERCIAL TOURISM OPERATORS DOING TO HELP?
A: Through their support of the Abel Tasman Birdsong Trust, the main tourism operators (see the list on our 'Supporters' page) have made a big commitment to the Abel Tasman National Park. They have undertaken to collect a 'Birdsong Levy' for each visitor they bring to the Park, to be used to protect and restore its birdlife and biodiversity.
This is unique in New Zealand and the first time that all the main operators have agreed to work together and contribute in this way. Other tourism businesses are also contributing, by way of donations and involvement as 'Associate Members'. The Abel Tasman National Park is an ecological and recreational treasure, and a vital part of the local economy. With this kind of support, the future of this great little Park can be even brighter.
Q: WHY IS ABEL TASMAN NATIONAL PARK SO MUCH AT RISK?
A: New Zealand's wildlife evolved in isolation from the rest of the world, and in the absence of mammal predators over millions of years. Only quite recently have they had to contend with a range of voracious killers and competitors such as stoats, possums, pigs, goats, rats, mice, cats, and wasps.
Many of our native species are almost defenceless against attack – some of our birds are flightless and nest on the ground. More than 50 species have become extinct in New Zealand over the past few hundred years, and others have been greatly reduced in numbers or have disappeared from their original habitats. For many people, the birdsong once heard is a fading memory. Unless these invaders can be controlled or eliminated, losses will continue.
Abel Tasman National Park is New Zealand's smallest, but has a wide range of unique habitats. Areas of vegetation have been modified over the years by Maori and European settlement, together with fire, farming, logging and other pressures. This makes it susceptible to invasive weeds, such as gorse, broom, hakea, cotoneaster, heath, wattle, pampas and pines, leading to a loss of biodiversity and suitable habitat for native wildlife. More recently these habitats have had to contend with other pressures, such as recreational use.
Left unchecked, the Park and its native wildlife will continue to suffer. But together, with effective predator control and protection of habitat, we can tilt the balance in favour of the locals. We owe it to the birds, to ourselves and future generations, to do this.